Peaxy Lifecycle Intelligence for Industrial Equipment
Lifetime value optimization of industrial equipment, powered by machine learning. Improve uptime, control costs and extend lifecycles for turbines, pumps, compressors, gearboxes and other mission-critical industrial equipment.
Peaxy Lifecycle Intelligence for Industrial Equipment optimizes the value delivered by industrial assets by parametrizing the entire asset lifecycle — from manufacturing specifications and travelers to operating profiles, performance metrics and ambient conditions.
The resulting data value chain, managed on a cloud-based analytics platform, fuels a growing library of algorithms that provide automated actionable insights — such as maintenance regime optimization, inventory optimization, lifecycle extension, and warranty adjustments.
Degradation models process real-time data to alert operators of incipient failures and to deliver failure analysis when correlated to manufacturing traveler data. Peaxy Lifecycle Intelligence for Industrial Equipment can manage fleets of propulsion systems, autonomous vehicle systems, wind turbines, industrial pumps, reciprocating engines, and compression systems.
Features powering PLI for industrial equipment: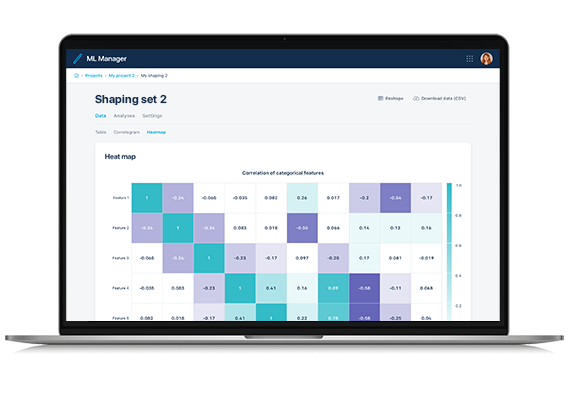 Real-time machine learning analytics
Peaxy's Machine Learning Manager module seamlessly trains a library of algorithms on shaped historical data to generate individualized degradation models for each piece of equipment, across a wide range of operating conditions. These tuned algorithms then generate predictions from live data in real time. A robust rule-based Alerts module compares these predictions against live data, bringing non-trivial discrepancies to the attention of operators and automatically recommending a course of action.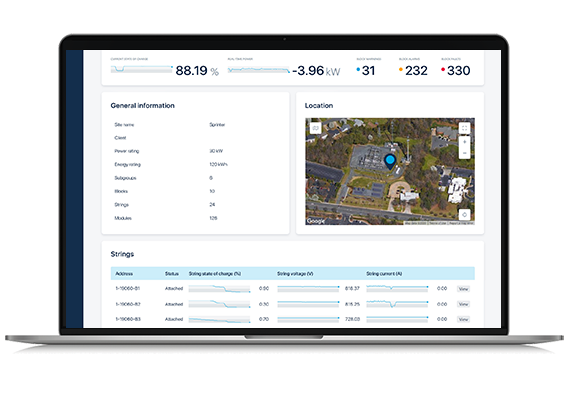 Automated warranty management
By linking digital warranty contracts directly to rule-based alerts defining operating envelopes and maintenance intervals, warranty guarantees can be automatically adjusted by mutual agreement if operators choose not to use equipment within recommended ranges. Such flexibility can work both ways — manufacturers may choose to extend warranties on equipment operated at below capacity, extending lifecycles. More flexible warranties allow for more flexible lifecycles, letting operators focus on maximizing value generation.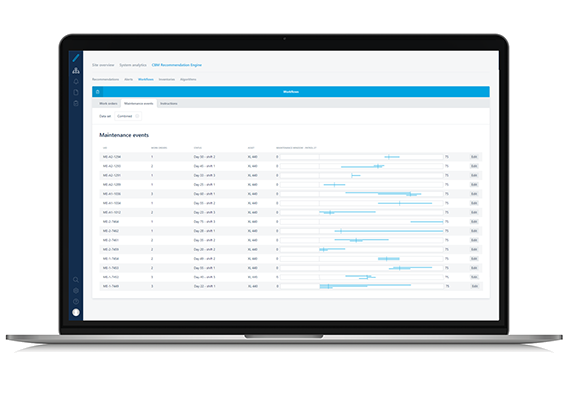 Predictive maintenance and inventory planning
When anomalies are detected that require condition-based maintenance, or when periodic maintenance is due, the Maintenance Manager module can recommend an optimized maintenance window, grouping tasks around resource availability, weather forecasts and demand curves. With the Inventory Planner module, anticipated repair tasks are linked to part needs, leading to predictive inventories and parts ordering recommendations.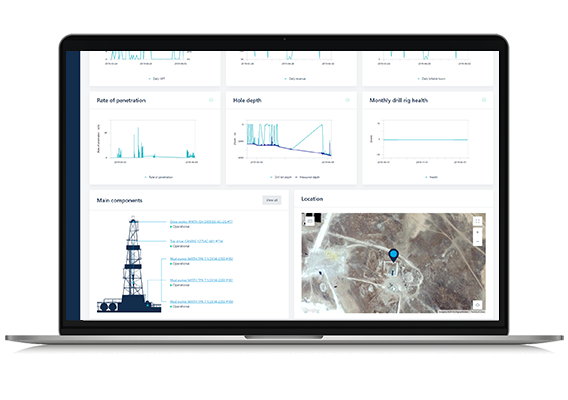 Edge devices for demanding environments
Peaxy-software-enabled edge devices can process and transmit sensor readings from isolated, low-bandwidth locations, such as ships, remote power generation facilities, and remote compression stations. We also deploy our edge devices for automating manufacturing and lab processes. Our edge devices include intelligent data decimation, resampling, compression, encryption at rest and on the wire, closed-loop processing, and long term telemetry curation.